Roadway Design CADD technicians design and draft roadway projects. The CADD Technicians prepare detailed plans which define the width of the road, curves, number of lanes, drainage structures, and other geometry of the planned highway. These plans also define the types of materials (asphalt, concrete, steel) to use in the construction and the amounts of each item.
CADD Technicians model the existing ground and generate the new highway design to determine earthwork volumes. Modeling the new design gives everyone a better feel for the finished product.
During the design phase, Roadway employees also visit the project site and receive input from other people regarding the design.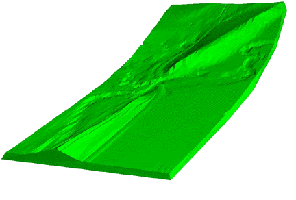 Model of existing ground.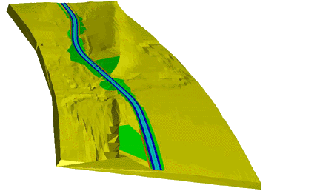 Model of new highway design.