MBARK OKC's Public Transportation System
---
2000 S. May Avenue
Oklahoma City, OK 73108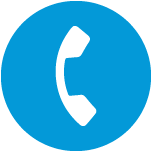 (405) 235-RIDE (7433)

E-mail: embarkok@okc.gov
Website: embarkok.com
---
Profile
EMBARK (formerly METRO Transit) provides bus, ferry transit, bike share and downtown parking solutions in the Oklahoma City metro area. Our transportation options connect people with their community, while easing traffic congestion and reducing air pollution. EMBARK serves an estimated 3 million riders annually.
EMBARK is responsible for: Bus service in Oklahoma City (with routes to Midwest City and Norman)
The Downtown Discovery (free)
EMBARK Plus Paratransit Service
Downtown off-street public parking parkingokc.com
Oklahoma River Cruises okrivercruises.com
Spokies (Downtown Bike-Share) spokiesokc.com
As of 2014, EMBARK operates over 20 bus routes in Oklahoma City. Download a full system map or see the individual route maps at embarkok.com.
* Note that service does not run on the following holidays: New Year's Day, Memorial Day, Independence Day, Labor Day, Thanksgiving Day and Christmas Day.
---
FARES
A single-trip is $1.75. An express single-trip is $3.00.
Reduced Fares are available at $0.75 ($1.50 express) for seniors (60+), persons with disabilities, Medicare cardholders and kids ages 7-17. To qualify for a reduced disability fare, one must submit an application.
Children 6 and under ride for free when accompanied by a paying adult, and bus service is FREE on the 3rd Friday of each month during the summer in lieu of ozone alert days.
Four bus pass options are available. The $21 card can be used on any bus or lift service. Unlimited ride passes are valid for 30 days at a cost of $50 (Reduced Fare $25), for 7 days at a cost of $14 (Reduced Fare $7) or for 1 day at a cost of $4 (Reduced Fare $2).
How Do I Buy EMBARK Passes?

Riders can pay single trip fare on the bus itself through exact change. Passes can be purchased at the customer service window in the Downtown Transit Center (420 NW 5th St.), or local Buy For Less locations.
To learn more about EMBARK and view bus schedules and routes, visit embarkok.com or call (405) 235-RIDE (7433) for personal assistance from 6 a.m. to 7 p.m. To learn more about carpooling or to be matched with someone in your area, visit www.getaroundok.com.
Please be sure to check EMBARK's website (embarkok.com) for the most updated or additional information.
---